2017 AACC – ASCLS Show in San Diego California
August 6, 2017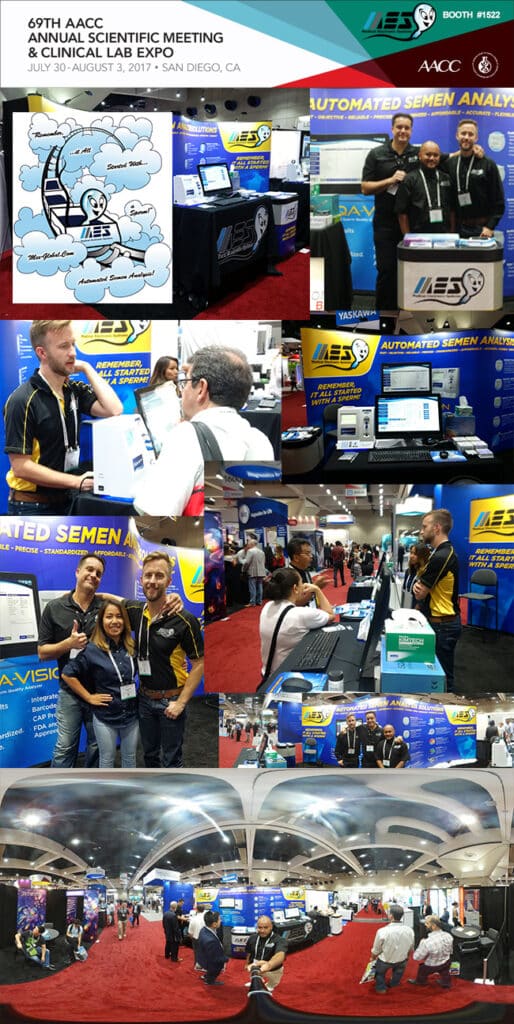 Thank you to all our current customers and new customers who stopped by the MES booth at this year's AACC / ASCLS Exhibit in San Diego, CA. 2017 saw record attendance and lots of new technology being showcased from a wide range of companies. We look forward to seeing everyone next yer in Chicago! In the mean time, please reach out to us directly for your Semen Analysis needs: sales@mes-llc.com.
Enjoy some pictures from the Exhibit on Flickr:

"Remember, it ALL Started with a Sperm"!