To All Breeders and Vets interested in the QwikCheck™Gold Equine Sperm Analyzer:
I am writing this letter to recommend the QwikCheck™ GOLD EQUINE semen analyzer produced by A-TECH (the veterinary division of Medical Electronic Systems). Ariella Arabians and A-Tech worked in partnership to develop the QwikCheck™ GOLD analyzer in 2012. We ran the alpha site testing right before the 2013 season and assisted in providing semen samples for the development of the algorithm. Based on the successful product development, the analyzer was used to test and provide cooled semen doses to our customers in the 2013 season.
I personally use the analyzer and find that it provides accurate and precise results. It reports sperm concentration, % motility, % progressive motility, % normal morphology, velocity and the number of sperm, progressive sperm and motile sperm per sample volume. We have used it extensively for setting up doses and found that, through the use of the system, we have been more efficient in the distribution and QC of cooled semen shipments. In addition, the label with the test results is effectively used to document the quality of the sample for our clients who can see it when they receive semen from us.
The QwikCheck™ GOLD Equine analyzer is easy to use. The screen flow is based on the input from the alpha trial conducted at Ariella Arabians and makes it very 'user friendly' from the field perspective. The screens lead you through every step of testing, dosing and quality control (testing Cooled and Extended samples).
A-TECH and Medical Electronic Systems are a professional, responsive and reliable company and we have an excellent and ongoing relationship with them. Please see the Ariella Arabian website at www.ariela-arabians.co.il where A-TECH is listed as one of our 'friends'. We also have a featured article in the 'news' section of our website about our participation in the alpha site.
I highly recommend this product (and have told colleagues about it already). It removes 'estimating' from the dosing process. Today our standard is based on the number of Progressively Motile Sperm per dose. We can now confidently guarantee our clients an objective assessment of the semen quality that we ship to them. The instrument is also an effective means of monitoring the semen quantity and quality of our stallions. The raw semen test report is very detailed and allows us to learn about the stallion's current repro status in less than two minutes.
Please feel free to contact me if you have any questions about the QwikCheck™Gold Equine semen analyzer.

Sincerely,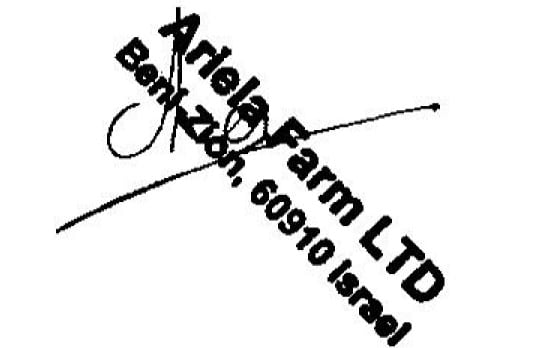 Chen Kedar
Breeding Manager
Ariela Arabians
Download Original Here: